We can deliver and collect across Yorkshire and beyond:
Thirsk, Northallerton, Bedale, Ripon, Richmond, Masham, Catterick, Garrison, Boroughbridge, Knaresborough, Shipton, Harrogate, York, Middlesborough, Darlington, Leeds, Wetherby, Leyburn, Scarborough, Hull, Newcastle
Call us today on
07903 973 963
for details in your area!!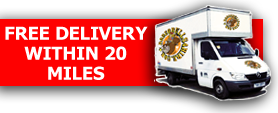 Adult Bucking Bronco Rodeo Bulls for Hire
Be it a Birthday, Anniversary, Barn Dance, Wild West Party or Hoedown, or simply a get together, our Adult Rodeo Bulls will be sure to bring much enjoyment to any special occasion.
Leave the controls in the safe hands of our trained team, while you take your seat and brave the famous bucking bronco! Challenge your friends to see who can last the longest before crashing down onto the soft inflatable arena. A time-trial competition is always a good way to enjoy the rodeo bull at its best. Onlooking guests can surround the arena and cheer you on!!
All our rodeo bulls have a large digital timer so all your guests can see how good or bad the rider was.
The bucking broncos are controlled electronically with 3 different settings; easy medium or hard. Alternatively we can use it on manual operation to allow a nice gentle ride for those younger ones or turn it right up for the bravest ones and hang on for your life!!!
The original 'bucking bronco rodeo bull' is just one of our attachments, check out more here or you can see our adult only attachments here.
Bucking Bronco Rodeo Bull Hire Prices –
2 Hours hire - £200.00
Extra hours are charged at £50.00 per hour.
Marquee with inflatable arena coverage is £30.00 per hire (when hired with the rodeo bull).
Prices stated are within a 20mile radius of our location please see delivery charges for more information on delivery charges for rodeo bull hire.
Minimum Space Required
Without Marquee...
16ft diameter circle
9ft 6" height clearance
With Marquee...
25ft diameter circle
14ft height clearance
See our Rodeo Bull in Action
ALTHOUGH THIS IS AN ADULTS RODEO BULL CHILDREN CAN STILL RIDE AS LONG AS THE FOLLOWING RULES ARE ADHERED TO
ALL RIDERS MUST BE A MIUNUMUN OF 3FT 6" TALL OR BE ABLE TO MOUNT THE RODEO BULL UNASSISTED
IF THESE RULES ARE NOT MET THE RIDER WILL BE REFUSSED ACCESS TO THE RIDE
THE SAFTEY OF OUR CUSTOMERS AND STAFF COME FIRST!!!